Inside Each Pack
These science-backed supplements work together to support a healthy immune response by supplementing your body's natural abilities.


Seane Marie, VP of Retail & Product Innovation, on our Supplement Complexes
THE WELL Way

Developed by a Team of Integrative Doctors

Supported by Unbiased Research and Science

Formulated with Synergistic Ingredients in Meaningful Doses

Tested by Third-Party Labs for Safety and Purity

Paired with Well-Rounded Support: Recipes, Lifestyle Tips and More

Your purchase comes with Well-Rounded Support
One product won't change your life, but it can be the catalyst to making meaningful changes to improve your health.
We're with you on your way to wellness. When you buy this product, you'll receive exclusive tips, recipes, exercises and more straight to your inbox from our world-class practitioners.

Active Ingredients
Our Immune Complex formulation combines 30 ingredients to actively support your current and long-term immune response.
Echinacea is an herb from the flowering plant, Asteraceae. It contains a complex mix of active substances believed to be antimicrobial and have an effect on the human immune system.
The berries of the elderberry shrub are filled with antioxidants and vitamins that may support a boost to your immune system and help tame inflammation.
Lauric acid is a powerful substance often extracted from the coconut for use in developing monolaurin. Monolaurin is an antimicrobial agent that's able to fight pathogens such as bacteria, viruses and yeasts.
Cordyceps is a genus of parasitic fungi that have been used in Traditional Chinese Medicine for centuries to treat fatigue, sickness and more. They are also said to help fight inflammation in the body.
Quercetin is a plant flavonol from the flavonoid group of polyphenols with antioxidant properties that may help reduce inflammation, allergy symptoms and blood pressure. It plays an important role in helping your body combat free radical damage, which is linked to chronic diseases.
Vitamin B6 plays an important role in the body, helping to maintain the health of nerves, skin and red blood cells.
See Supplement Label
Words of Wisdom to Inform Your Wellness Journey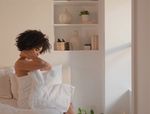 Your health now has
one (web) address
Your complete ecosystem for wellness is now available online. Start your journey with us without sacrificing your social distancing, and access our best-in-class doctors, healers and practitioners from the comfort and safety of your home for only $149/month (your first month is free!).