Let's all breathe together, while
it's our responsibility to live apart.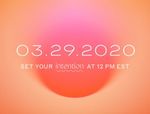 The world will breathe as one.

This Sunday, THE WELL and Chopra presented H(OM)E, a global live meditation event led by Deepak Chopra. Watch the recording below and join us in setting our collective energy toward healing the world at a time when we need it most.

The team who
brought you H(OM)E
Chopra is the integrative health authority, combining mental, physical, and spiritual self-care practices to advance a culture of well-being. The Chopra portfolio includes a mix of digital content, meditations and masterclasses, teacher certifications, live events and personalized retreats all designed to foster habits that help prevent illness, restore balance and promote deeper self-awareness for a joyful and healthy life. Through its robust platform and global reach, Chopra is empowering personal transformation for millions.


THE WELL is your complete ecosystem for wellness. We bring together Western doctors and Eastern healers to collaborate, developing online content and personalized products and experiences that empower our community to take greater agency for their health. At THE WELL, your health is integrated, proactive and personalized, leading to a more balanced you.


January Third is an independent creative agency growing bold, modern brands. The agency specializes in integrated advertising, branding and design. Currently quarantined in Washington, DC.


The Branding Bee, founded by Ally Bernstein, focuses on accelerating the awareness and sales for brands through organically integrating product into the lifestyle of A List Influencers and the "influencers behind the influencers." Our clients are backed by founders (many female) who are disrupting traditional categories and creating modern business models. The Branding Bee works primarily in the areas of health, wellness, food, fashion and beauty.