Wherever you're starting from,
we're with you on your way to wellness.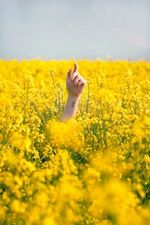 Reemerge, a 3-part webinar course
COVID-19 has brought on a new normal — one we are unfamiliar with and one we need time getting used to. Ananta Ajmera, our Director of Ayurveda, will guide us in a 3-part course to make returning to work and adjusting to the new normal post COVID-19 quarantine easier.
Learn simple daily practices that relieve stress, strengthen immunity and prepare you for a world that may be unfamiliar to us.
Don't just take our word for it

Your complete ecosystem for wellness
Top doctors and healers across Functional Medicine, Ayurveda, Traditional Chinese Medicine and Sports Medicine are in residence to treat your needs.
Twice weekly Support Circles, designed to connect our community and provide you with meaningful support for your mental and emotional health.
Certified instructors from a wide array of disciplines lead a curated daily calendar of yoga and fitness classes, all included in Digital Membership.
Health coaches provide nutrition counseling tailored to your goals, plus you can nourish your body with meals at THE WELL Kitchen & Table.
Educational, life-enhancing programming boosts your knowledge so you can take even greater agency over your health. Included in Digital Membership.
Words of Wisdom to Inform Your Wellness Journey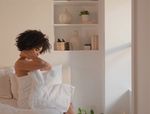 Your health now has
one (web) address
Your complete ecosystem for wellness is now available online. Start your journey with us without sacrificing your social distancing, and access our best-in-class doctors, healers and practitioners from the comfort and safety of your home for only $149/month (your first month is free!).