Join THE WELL Team
We're seeking passionate, mission-driven individuals to join us as we build a movement to empower people to take greater agency over their health. We are growing a team filled with people who understand and share that vision.
Learn more about working at THE WELL and explore our open positions below.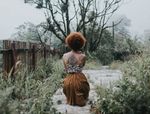 Our Commitment to Wellness Equity
Diversity is a core value of THE WELL that stems from an emphasis on inclusivity; our intent is that all individuals feel welcome and all voices be heard, appreciated and nurtured.
We recognize the historical lack of diversity and the exclusion of certain ethnic groups in the popular discourse around wellness. We prioritize the inclusion of individuals from diverse ethnicities and races — as well as sexual orientations, religions, gender expressions and abilities — both among our team and within our membership community.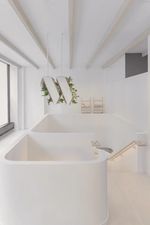 Working at THE WELL
+ Comprehensive benefits package
+ Full-time & part-time paid time off
+ Commuter benefits
+ Access to Programming & Mindful Movement classes
+ Discounts on treatments/services, restaurant and retail in Club
+ Paid maternity and paternity leave
+ Professional development workshops
+ Pet-friendly HQ office
+ Employee assistance program
THE WELL Headquarters
New York, NY
Senior Full Stack Engineer
Full Time
THE WELL at Mayflower Inn
Washington, CT
Massage Therapist
Full Time
Wellness Attendant
Full Time
Wellness Guide
Full Time
Thank you for your interest in working at THE WELL. We will post updated openings as they become available — check back frequently!