9 Simple Self-Care Tips for the Holidays
Reminder: Making time for yourself is just as important as making your famous chocolate gingerbread cookies.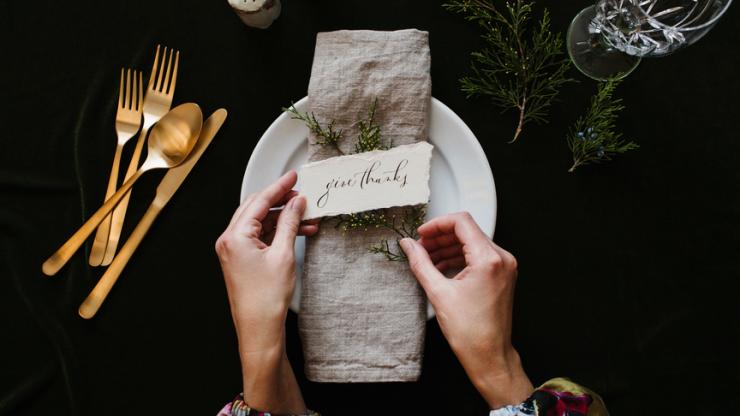 Those holiday jingles on repeat may keep insisting it's "the most wonderful time of year," but let's be real: Between family drama, financial pressure and delayed flights, it can also be one of the most stressful times of the year. 
Being over-scheduled can make you feel more grinch than cheer-filled elf. "When we're really busy, our window to tolerate annoyances narrows, and we are more prone to anxiety, stress, poor judgment, impulsive decisions and racing thoughts," explains Charlotte Margulies, MSW, LCSW, a therapist at Aspen Alliance Counseling.
Your survival strategy: "Focus on healthy foundations — like sleep, exercise and eating well  — to build your resilience and broaden your capacity to tolerate stressful moments," suggests Margulies. It's a gift you're giving not only to yourself, but also to family, friends, mates and colleagues, since taking time to care for yourself can have a calming effect on those around you. 
Here, THE WELL's health coaching team and other wellness experts offer nine ideas for fitting in self-care during the holiday frenzy.
Taking time to care for yourself can have a calming effect on those around you.
Do what feels good
"Rather than forcing a specific practice that you think you should be doing, simply ask yourself what makes you feel relaxed and revived," suggests Amanda Carney, Director of Health Coaching at THE WELL. "We typically have the information we need to feel our best — we just forget to check in and ask ourselves!" 
This time of year, i​​​​​​t's easy to let your schedule fill up with endless holiday parties and plans, but it's just as critical to schedule downtime, too. "If you aren't excited about saying YES to an event, experiment with saying NO. Or create boundaries around how much time and energy you'll put into it," Carney says. 
Some other simple self-care practices:
Make an effort to take deep, nourishing breaths throughout the day.
Carve out time in the morning for some meditation, journaling, reading or movement to start the day in a meaningful and mindful way.
Connect with the natural world by getting outside and enjoying some fresh air.
Make plans with a friend or family member who brings you joy.
Simply spend some time alone and decompress. 
Make time for movement
Schedule time to exercise (as in, put it in your calendar) at the start of the week, Carney says. If possible, make it a group effort — you're far more likely to do it if people are counting on you to be there! Ask your colleagues if they want to do a workout before the company holiday party. If you're traveling, gather your friends or family to visit a local yoga or movement studio or coordinate a "group walk." 
Fill your fridge with wholesome food
Carve out a few (non-negotiable) hours each week to grocery shop and prep healthy meals for the week ahead. Pro tip: If you're contributing a dish to a party, "make an extra large portion, and the leftovers can double as lunches for the week ahead," says Carney. 
Adjust your expectations
Living in the age of picture-perfect Instagram posts can be hard on anyone who isn't having the happiest holiday season. Try to release the idea that your experience needs to look a certain way. "When we get caught up in the culture of comparison fueled by social media we lose sight of the present moment," notes Margulies. "And the present moment is where we can discover joy."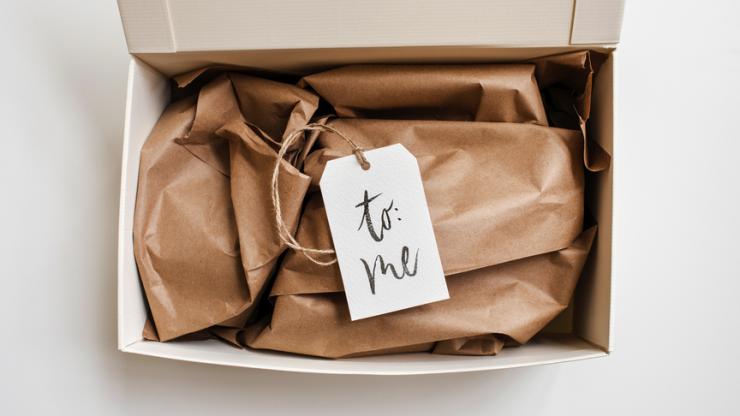 Set a mindful intention before a holiday event
'Tis the season to be merry — and drink and eat to excess. Before heading out to a holiday party, consider setting an intention, suggests Connie L. Habash, a reverend, licensed therapist and author of Awakening from Anxiety.
It could be related to your health — perhaps you want to stick to a two-glass-of-wine limit, for example. Or if you're feeling nervous about working the crowd, your intention could be to meet one new person. "With a clear intent to focus on, you can reduce the stress and excesses that holiday celebrations present," Habash says.
Get enough shuteye
Sleep often gets neglected when we're busy. "Figure out how many evening events you can actually attend in a week and still get the rest you need to recover and feel well," Carney suggests. To ensure the hours you are dedicating to sleep are as restorative as possible, invest in a sleep mask, try out a sound machine and commit to being screen-free an hour before bedtime. (Find more helpful hints for better sleep here.) 
Tap into your inner child
As adults, we often forget about the magic of the season and just focus on our to-do lists. So take a minute to ogle your neighborhood's over-the-top light displays, blast holiday music and belt out your favorites or bake cookies with your family. "Even as adults, having fun together can help cultivate a more positive attachment to those around us," Margulies explains.
Skip shopping
Trying to find the perfect gift can make you want to pull your hair out. Here's an idea that will save your sanity: Bypass the mall and "consider giving your loved ones an experience, rather than a thing," Habash says. "Experiences are what bring lasting memories." Some suggestions from Carney: tickets to a show, play or concert, rock climbing lessons, a pack of workout classes, a cooking course, tarot or astrology readings. 
Give thanks for what — and who — you have
In a season that focuses on what we want more of, it's healthy to spend time indulging in gratitude for what we already have. Take a moment to take stock of three things you're grateful for at that moment — no matter how large or small.
While you don't need to keep a gratitude journal, it does help to write things down on paper. Says Margulies: "Research shows that doing this daily for two weeks can actually rewire our brains to assuage negative thoughts and promote feelings of well-being and happiness."

IF YOU COULD USE SOME EXTRA SUPPORT THIS TIME OF YEAR, OUR DAILY COMPLEX HAS YOU COVERED. CLICK THE TAG ABOVE TO LEARN MORE.