Picture this: You present someone close to you — a parent, sibling, friend — with a gift you worked hard to find and wrapped thoughtfully despite your bow-tying deficiencies. They tear into the package with wide, excited eyes… until they see what's inside.
Nightmare fuel, right?
We all want to give (and get!) good gifts — but very few are universally loved or needed. But there is one category that is crowd pleasing: the gift of wellness. Showing you care deeply about someone's well-being, peace of mind and health is a gesture that extends beyond the holiday season in a very meaningful way.
Below, THE WELL holiday gift recommendations for the cast of characters in your life (swap out as you see fit). The gift to yourself? Not having to find a parking spot at the mall. Bonus: shipping is free when purchasing from our holiday shop.
RELATED: How to Handle Strained Relationships At the Holidays
For the person with the overflowing skincare shelf…
Rise Bundle
Even if someone close to you has a fully decided skincare routine, you can add to their beauty/grooming abundance — healthy skin isn't limited to the face. Rise Body Oil is a nourishing lotion-alternative that is packed with natural scents and ingredients meant to clear mental clouds and elevate energy. Pair the Body Oil with two other counterparts for the ultimate relaxation sesh.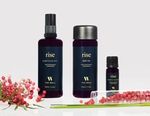 For a new parent…
Liquid Calm
All is calm — finally. This might as well be called Liquid Gold as far as any rest-deprived new mom or dad is concerned. This fast-acting liposomal supplement supports relaxation and a healthy response to stress with a unique blend of GABA and L-Theanine. Pair this pick with a sleep mask or robe for added relaxation.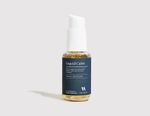 For the health-conscious relative — or one who wants to be...
Maintenance Kit
They've tolerated your moaning and groaning during partner workouts while somehow making the toughest poses, planks and intervals look easy (and glowy, never sweaty… how?). Give a pro some protein — with an added bonus. Clean Green Protein is not only fortified with cleansing herbs, antioxidants and amino acids, but also tastes delicious, so they'll be grateful for the addition to their regimen. In combination with the Essential Probiotic, this pair promotes daily detoxification and improved immune response.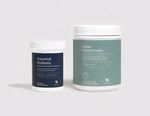 For the infinitely impossible-to-shop-for male in your life…
Plush Robe
"What do you want?" "I don't know. Anything." We've all had some version of this frustrating conversation. What do you give the guy who claims they don't want or need anything? Something he doesn't know he needs and would never buy for himself — like this plush robe.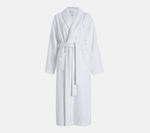 For anyone braving Dry January…
THE WELL Cleanse
They made a daring resolution — THE WELL Cleanse will make it worth it. This food-forward, doctor-approved 15-day reset goes with a January spent sans booze. Benefits include: increased energy, improved immune response, healthier skin and decreased bloating. Bonus: Join them on THE WELL Cleanse for an opportunity to support each other.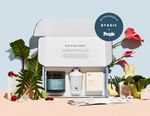 For the person who really, really needs a vacation…
Relax Bundle
Give the gift of a little staycation with Relax Everything Mist. Spritzing this lavender-infused multi-use spray in the shower, on a yoga mat, onto a pillow or on the body/face can lead to improved sleep, muscle relief and chill vibes. Want to add to the relaxation? Make it a bundle.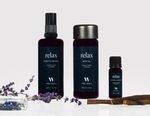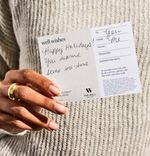 For anyone on your list: a gift card. These gift cards can be redeemed for services, classes and products at THE WELL New York at 2 East 15th Street.