Founders
Image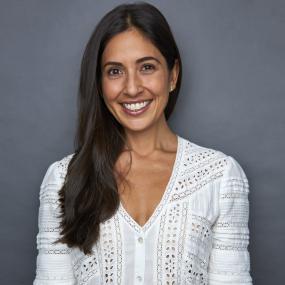 Rebecca Parekh
Rebecca Parekh is the CoFounder & CEO of THE WELL. Prior to founding THE WELL, Rebecca was the COO for Deepak Chopra Radical Well-Being, where she worked to secure federal funding for complementary and integrative health research. Previously, Rebecca was the CoFounder and Executive Director of the Global Foundation for Eating Disorders. Before transitioning to the health & wellness sector, Rebecca spent ten years at Deutsche Bank Securities, focused primarily on structured credit, covering hedge funds and private equity firms. She was Head of the US Private Institutional Client Group and Head of Cross Product Sales. In addition to her business roles at Deutsche Bank, Rebecca served on the Steering Committee of the Bank's Women's Network and lead the recruiting effort at her Alma Mater, University of Michigan. Rebecca is an Advisor to the Tufts Friedman School of Nutrition Entrepreneurship Program. She also sits on the board of several non-profit foundations and social impact companies focused on education and gender inequity.
Image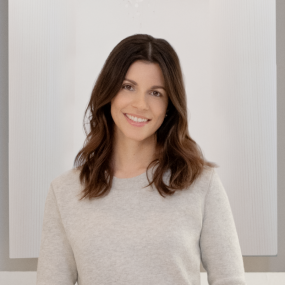 Sarrah Hallock
Sarrah Hallock is the CoFounder & COO of THE WELL. Sarrah is also an Integrative Health Coach and Nutritionist. Prior to her career in Health and Wellness, Sarrah spent 20 years helping turn consumer products into household names. As Brand Director for vitaminwater, Sarrah oversaw triple digit growth from the early days of the brand through to the sale to The Coca Cola Company for $4.1b in 2007. Sarrah went on to be an investor and VP of Marketing for bai, an enhanced water beverage that sold to Dr Pepper Snapple Group for $1.75b in 2016. She then helped launch WTRMLN WTR as VP of Marketing and an investor in 2014. Sarrah serves as an advisor and/or investor to various Consumer Brands including POP & BOTTLE, Health-Ade Kombucha, wtrmln wtr, Chef's Cut Jerky, Vital Proteins, pop chips, One Bar. Sarrah holds a BA in International Relations & Economics from Simmons College, Health Coaching certification from Duke Integrative Medicine and the Institute of Integrative Nutrition.
Image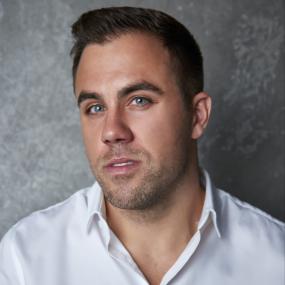 Kane Sarhan
Kane Sarhan is the CoFounder & CCO of THE WELL. Prior to THE WELL, he was Head of Brand of SH Group, Starwood Capital Group's hotel brand management company that oversees the development and management of the Firm's two luxury lifestyle hotel and residence brands, 1 Hotels & Homes and Baccarat Hotels & Residences. In this role, he drove the launch of both new brands and oversaw all strategic marketing and public relations efforts. Previously, Kane spent his career working in entrepreneurial environments as an early employee at technology companies and as a founder of his own non-profit, Enstitute. Kane has been named to the 2013 Forbes 30 Under 30 list, a 2013 Echoing Green Fellow, and a 2012 Francis Hesselbein Institute NEXT Leader of the Future. He has been featured in The New York Times, PBS, Forbes Magazine, CNN, The Huffington Post and Fast Company.