Health Coaching
Just like hiring a personal trainer or career mentor, partnering with a health coach will provide you with the support, guidance and education you need to optimize your wellness journey. Your health coach also acts as an accountability partner, which can dramatically increase the positive outcomes you experience.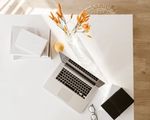 Health Coaching Session
50 minutes
+ Determine your immediate and long-term health goals based on the areas that feel most important to you
+ Work together to shape your goals into actionable steps that feel exciting and manageable for you
+ Receive clear recommendations that align with your personal preferences and lifestyle, which may include dietary suggestions, practical sleep tips, stress-relieving practices, workout options and more

In-Person & Virtual
Member | $0 for monthly session, $150 for additional sessions
Non-Member | $150
Can I use my FSA / HSA?
THE WELL now accepts FSA / HSA cards for applicable services and retail purchases. Be sure to check your plan for allowable categories.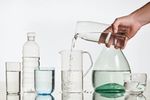 Complimentary Health Coaching Consultation
15 minutes
+ Identify your individual health concerns — whether it's less stress, more energy, better digestion or improved immunity
+ Gain a better understanding of how Health Coaching and our other integrated offerings can support you
+ Receive one clear, personalized recommendation to get closer to your goals

In-Person & Virtual
Member | $0
Non-Member | $0