Your Free Guide To: Less Stress

Anxiety is a completely normal (and sometimes helpful) reaction to tough times. Yet that doesn't make experiencing it any more comfortable. THE WELL experts are here to help with five simple yet powerful practices to reduce your stress and anxiety.
Download the Guide
Written by our Director of Head & Heart, Lia Avellino, LCSW, this guide features information and practical guidance to maintain mental and emotional calm during tough times.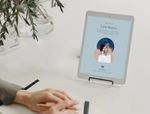 What's Inside
+ An introduction to what anxiety is, and how it affects the body
+ Five hands-on exercises to help you learn how to release (instead of fuel) stress and anxiety
+ Links to resources and other ways THE WELL can support you during stressful times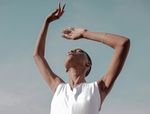 Download This Guide If You...

+ Are experiencing an increase in stress and anxiety due to any circumstances in your life
+ Have a desire to understand how your anxiety is affecting you on a physical and emotional level
+ Want to feel calmer and more in control of your emotions day-to-day
+ Find that stress and anxiety are impacting your daily tasks, relationships or concentration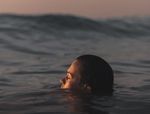 Additional Reading to Support You
Products to Calm You Down

30-Day Stress Complex
Counteract the effects of stress with doctor-developed vitamins and nutrients

Relax Body Oil
Hydrate your skin and quiet your mind with essential-oil based body oil

Liquid Calm
Promote mental and emotional calm with this blend of GABA and L-Theanine
*By downloading the guide, I agree to receive marketing emails from THE WELL and The Culinistas. I understand that I may opt out of receiving these emails at any time.