Image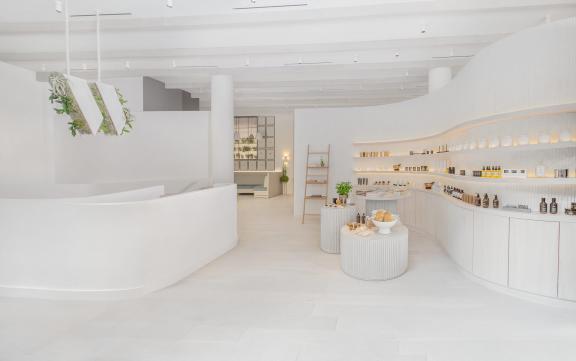 Schedules & Happenings
Image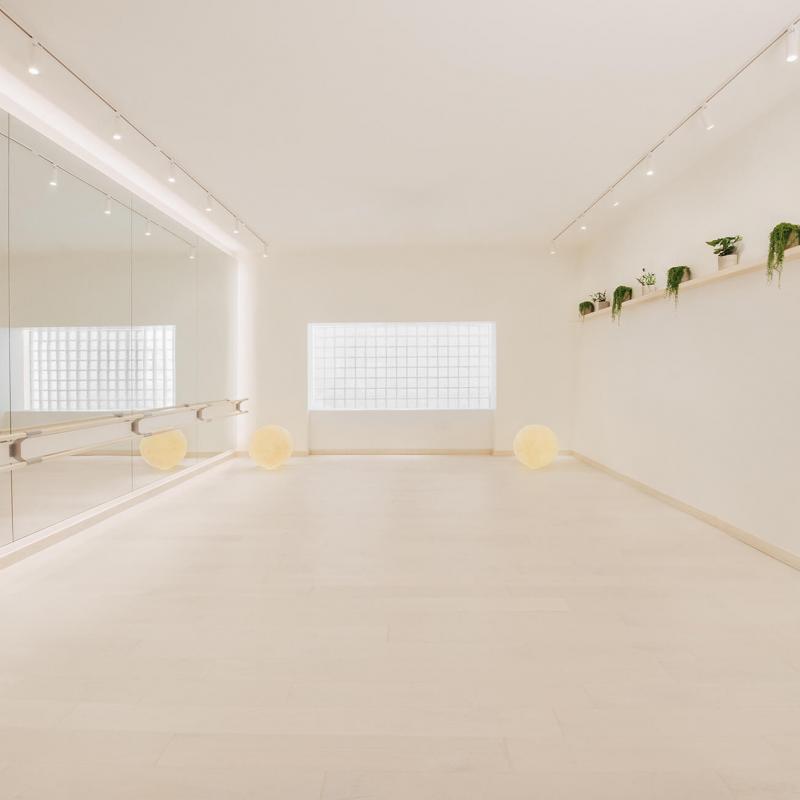 These classes include a range of disciplines from yoga to QiGong that prioritize intentional movement, regardless of the pace. It isn't about how fast or slow you go—it's about building functional patterns that improve physical conditioning, strength, mobility and mental focus.
Image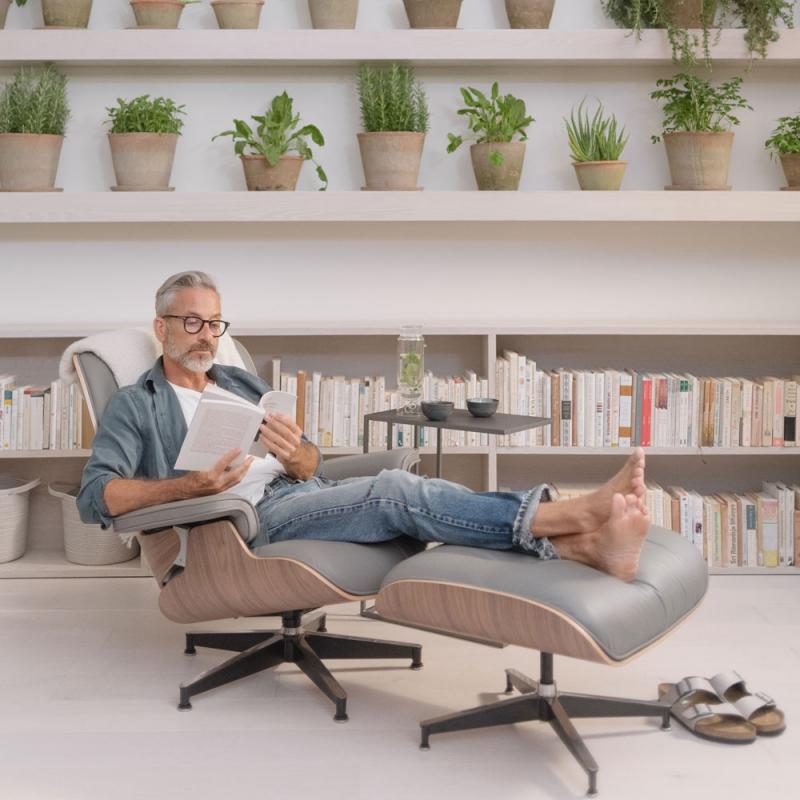 Our daily offerings are designed for busy individuals who lack time, but not the desire to change their bodies from the inside out. We offer deep practices in an efficient and personalized format that take your needs into consideration.
Image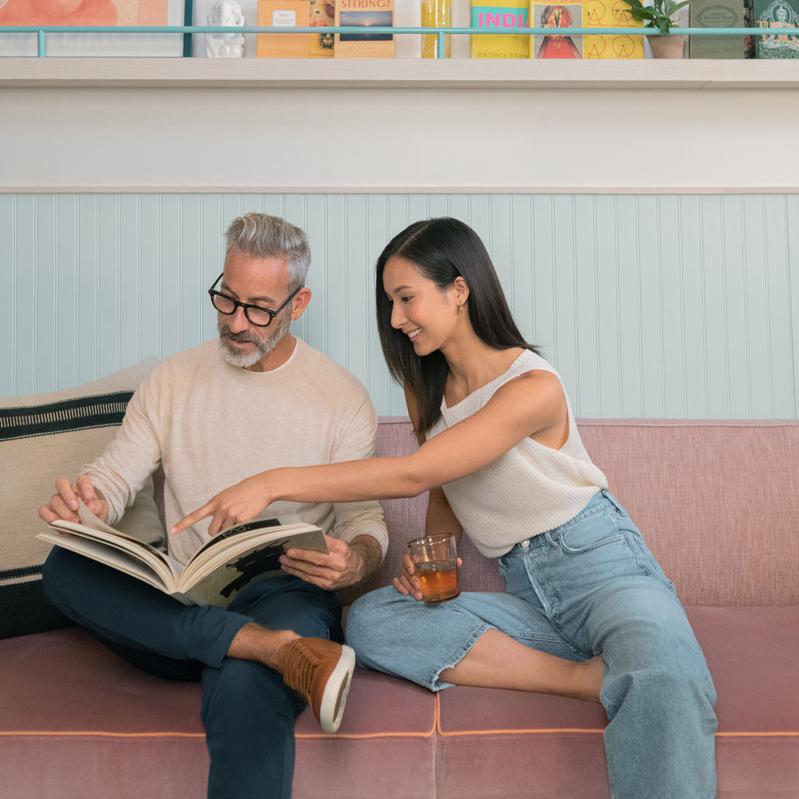 Our programming cultivates an open and supportive community of like-minded individuals, coming together to create meaningful, intentional connection.
Finding & Keeping Your Joy In Troubled Times with Agapi Stassinopoulos, Best-Selling Author & Speaker
& Aimee Raupp, THE WELL Head of Chinese Medicine
Agapi Stassinopoulos, best-selling author and speaker, and Aimee Raupp, THE WELL Head of Chinese Medicine, discuss practical ways for us to remain joyful, present and happy no matter what our external circumstances present. You'll leave with a renewed sense of optimism and ways to uncover joy in each part of your life.
4-Part Astrology Workshop Series with Ruby Warrington & Bess Matassa of The Numinous
Master the language of astrology with The Numinous Astro Deck, a 45-card deck created by Ruby Warrington, spirituality writer and founder of The Numinous. Becoming fluent in the language of astrology can be a life's work, and The Numinous Astro Deck is a colorful, user-friendly tool for every student.
*The Numinous Astro Deck will be included for the first 20 members to sign up
Tai Chi Master Class with Nisha Rodrigo
World-renowned teacher, Nisha Rodrigo, is back for a second Tai Chi Master Class. Eastern medicine maintains that longevity and vitality are grounded in the balance of the Feminine (Yin) and Masculine (Yang) Qi. The practice of Tai Chi reinforces and teaches the human system to find this balance.
The Brain-Gut Connection with Dr. Ellen Vora & Adrienne Nolan-Smith
Join integrative psychiatrist Dr. Ellen Vora and Adrienne Nolan-Smith, founder of GetWellBe, for an in-depth conversation about how inflammation in the gut microbiome impacts our immune system, mental health and more.
Healing Your Relationship with Yourself: Channeling the Divine for Spiritual Growth with Kelly Kolodney
Spiritual medium Kelly Kolodney channels messages from The Angel Raphael to awaken you to the connection you share with your angelic self and enable you to amplify that vibration. As the first of a series of events, Kelly will use this workshop to share angelic wisdom on how self-love is the basis of all healing.
Holding In, Holding On, Holding Back with Yamuna Zake
Experience the power of Yamuna Body Rolling with world-renowned bodyworker, Yamuna herself. She will introduce you to her celebrated method for unwinding the places that you might be holding in, holding on, and holding yourself back.
Intro to: Essential Oils with Michelle Gagnon
This class will be sensory and engaging, encouraging a better understanding of essential oils, how they work and how they take effect on us—physically, mentally, emotionally and spiritually. Michelle will discuss why quality is important and how the medicinal properties of essential oils work as integrative medicine within our bodies.
Humanity First with 2020 Presidential Candidate, Andrew Yang
Join us for an intimate conversation in The Library with Andrew Yang, Democratic candidate bidding for the 2020 presidential election. The entrepreneur and founder of Venture for America will discuss his Humanity First campaign and its flagship proposal of a universal basic income for every American.
Art of Living Master Class
Want to learn about the infinite power of the breath to regulate your mind, ego and intellect? Join us for a session with Art of Living for an introduction to their world- renowned Happiness Program. During this session you will discover powerful breathing techniques, guided meditation and get a taste of the Sudarshan Kriya™: the #1 science-backed breath meditation practice taught in the Happiness Program that has now transformed over 370M lives globally.