Vibrational Energy Healing
Vibrational energy healing has been present throughout the wisdom of ancient civilizations and is thought to be a conduit to healing through the adjustment of energy frequencies in the physical body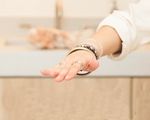 Reiki
50 or 60 Minutes
This Japanese energy-balancing technique helps promote deep healing, physically and emotionally. Reiki can be thought of as akin to acupuncture, but without needles.
+ Begin with a conversation with your practitioner so they understand what's coming up for you at that moment and how you are looking to feel
+ Lay down in a comfortable space and purely receive this distance healing
In-Person (60 minutes)
Member | $155
Non-Member | $180
Virtual (50 minutes)
Member | $125
Non-Member | $150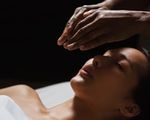 Tapping EFT Session
30 Minutes

A mind-body modality that combines acupressure and psychology, tapping is an excellent tool for working through certain health concerns.

+ Identify certain issues you'd like to work through such as anxiety, stress and pain
+ Learn how to tap (no experience necessary) for your specific concerns
+ Leave the session with a tangible tool, a tapping plan and a greater awareness around your subconscious issues
For best results, we recommend developing a consistent at-home tapping practice. Frequent follow-ups and check-ins with a practitioner are recommended.

Virtual
Member | $125
Non-Member | $150