Stay
Book your overnight stay at the recently redesigned Mayflower Inn & Spa for a fresh and modern take on sophisticated New England style, set against the backdrop of a lavish English country house and three standalone cottages.

Experience
Join us for half or full-day visits that combine a variety of services and can be booked at any time. For a more immersive guided experience, advance book one of our seasonal multi-day programs or retreats.

Wellness, Elevated
Explore our Treatment Menu for spa treatments and wellness services ranging from acupuncture and craniosacral therapy to energy healing and stretching to dream up your perfect restorative getaway.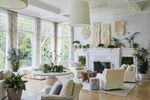 Our Newest Location
Expansive gardens, elevated farm-fresh cuisine, an already renowned spa — and now, a state-of-the-art wellness destination unlike any other.

THE WELL at Mayflower Inn brings an innovative level of holistic health to one of New England's most exquisite country retreats. Through restorative spa treatments using East-meets-West healing practices, expert-led health coaching sessions, daily workshops and seasonal retreats, your best self awaits.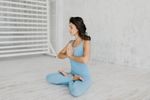 Treat Yourself with our Self-Care Package
Join us for three restorative days designed around your individual needs and dedicated to making sure you leave looking and feeling your best. This program centers on a series of self-care practices focused on relaxation and restoration. Through movement, meditative reflection, bodywork and energy healing, these three days will leave you feeling nurtured and renewed.

Book with confidence: Reservation cancellations can be made up to 48 hours before your stay.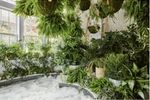 Get Away with our After Hours Package
For guests looking to retreat in complete privacy, THE WELL at Mayflower Inn has created the ultimate restorative experience. Our holistic wellness destination will become your private oasis for four hours with the After Hours Package. Enjoy the use of all the spa facilities at your own pace with a friend, a loved one or even on your own. Start your evening with a private candlelit dinner served at THE WELL dining table with a three-course menu, a bottle of champagne and handcrafted chocolates and sweets for dessert. Then explore our 20,000 square-foot Spa with a Milk, Lavender & Honey Treatment followed by a candlelit swim in the Pool House. THE WELL at Mayflower Inn is yours for the night.

Book with confidence: Reservation cancellations can be made up to 48 hours before your stay.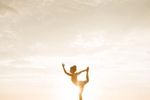 Mindful Movement
Our selection of daily classes and group sessions are led by certified experts who blend traditional and innovative approaches to mindful movement.

THE WELL signature classes, offered daily:
+ Empower Yoga
An athletic, vinyasa-based class to strengthen your body as well as your mental focus.

+ Embody Yoga
A transformative class led by some of NYC's most experienced and dedicated teachers.

+ COMPLETE
A dynamic blend of strength training and yoga that will focus you mentally and condition you physically.

+ Meditation
These teacher-led group sessions draw upon a variety of proven techniques that empower you to better adapt to stress and upgrade your overall well-being
email: thewell.may@aubergeresorts.com
call: 860.619.7016
You can also find us here: