Inside Each Pack
These science-backed supplements work together to support overall health and support balanced insulin and glucose levels.


Frank Lipman, M.D., Chief Medical Officer, on our Supplement Complexes
THE WELL Way

Developed by a Team of Integrative Doctors

Supported by Unbiased Research and Science

Formulated with Synergistic Nutrients in Meaningful Doses

Tested by Third-Party Labs for Safety and Purity

Paired with Well-Rounded Support: Recipes, Lifestyle Tips and More

Your purchase comes with Well-Rounded Support
One product won't change your life, but it can be the catalyst to making meaningful changes to improve your health.
We're with you on your way to wellness. When you buy this product, you'll receive exclusive tips, recipes, exercises and more straight to your inbox from our world-class practitioners.

Active Ingredients
Our Daily Complex formulation combines 27 ingredients to actively provide your body with the essential vitamins, minerals and nutrients it may be lacking.
B vitamins — offered here in their active or most potent forms (B12 as methylcobalamin, B6 as pyridoxal-5-phosphate and folate as a natural folate rather than synthetic folic acid) — are required for the production of energy.
Vitamin D is a fat-soluble vitamin that helps your body absorb calcium and phosphorus. Having the right amount of vitamin D, calcium, and phosphorus is important for building and keeping strong bones.
Vitamin K helps direct calcium into bones and teeth for optimal strength.
Bioavailable Curcumin Blend
A highly bioavailable blend of three "curcuminoids," which are derived from turmeric root: curcumin, bisdemethoxy curcumin and demethoxy curcumin. Turmeric is a bright yellow-orange spice used for centuries in Ayurveda to support the immune system and healthy inflammatory response. Naturally occurring turmeric root powder contains only 5-7% curcumin, while the blend is formulated to contain 70% curcumin — a much higher concentration than would typically be obtainable from food alone.
Chromium, Lipoic Acid, Carnosine & Taurine
Four carefully selected ingredients that have a demonstrated effect on supporting healthy blood sugar and insulin. Lipoic acid, carnosine and taurine are not typically found in vitamin/mineral formulas, but work synergistically to support healthy glycemic control. Chromium is delivered here in a higher amount than most over-the-counter supplements.
Omega-3-6-7-9 Fatty Acids
A unique blend of all essential omegas — omega-6 GLA (from borage oil), the omega-7 fat palmitoleic acid, omega-9 fat oleic acid from certified virgin organic macadamia nut oil and omega-3 fats in both EPA form (supporting a healthy brain, emotions, skin and inflammation levels) and DHA form (supporting brain development, cholesterol, blood pressure and eye development).
See Supplement Label
Words of Wisdom to Inform Your Wellness Journey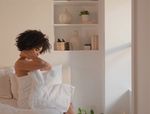 Your health now has
one (web) address
Your complete ecosystem for wellness is now available online. Start your journey with us without sacrificing your social distancing, and access our best-in-class doctors, healers and practitioners from the comfort and safety of your home for only $149/month (your first month is free!).