THE WELL Way

Formulated Without Harmful Ingredients

Vetted by Our Trusted Team of Practitioners

Sourced and Produced Ethically for a More Conscious Impact

Supported by Accurate Label Claims

Give the Gift of a Home Spa
Transform any home into a spa with these holiday gifts
We've curated the perfect gifts for you and your loved ones, including the best of the best from our very own collection and those of our favorite, WELL-vetted brands.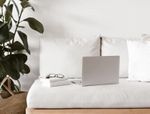 Free Health Coaching Consultation
Identify your individual health concerns — whether it's less stress, more energy, better digestion or improved immunity with our free 15-minute Health Coaching session. Our Health Coaches will build you a clear, personalized recommendation to help get you closer to your wellness-related goals.