Inside Each Pack
These science-backed supplements work together to provide the necessary building blocks for healthy hair, skin and nails.


Seane Marie, VP of Retail & Product Innovation, on our Supplement Complexes
THE WELL Way

Developed by a Team of Integrative Doctors

Supported by Unbiased Research and Science

Formulated with Synergistic Nutrients in Meaningful Doses

Tested by Third-Party Labs for Safety and Purity

Paired with Well-Rounded Support: Recipes, Lifestyle Tips and More

Your purchase comes with Well-Rounded Support
One product won't change your life, but it can be the catalyst to making meaningful changes to improve your health.
We're with you on your way to wellness. When you buy this product, you'll receive exclusive tips, recipes, exercises and more straight to your inbox from our world-class practitioners.

Active Ingredients

Our Renew Complex formulation combines 27 ingredients to actively strengthen and beautify your skin, hair and nails.


Made from the bitter seeds of grapes, grape seed extract is high in antioxidants, including phenolic acids, anthocyanins, flavonoids and others, which have been shown to reduce oxidative damage and inflammation.
Green Tea Extract & Olive Fruit Extract
Green Tea leaf and Olive Fruit both contain powerful antioxidants which help counteract the damaging oxidative effects of free radicals from stress, pollution and sun exposure. EGCg found in Green Tea leaf is considered to also help balance occasional acne.
EPA (Eicosapentaenoic Acid) is beneficial for supporting a healthy brain, balanced emotions, skin health and modulating the inflammatory response. DHA (Docosahexaenoic Acid) supports brain development and function, normal triglyceride levels and blood pressure, as well as eye development.
GLA (Gamma Linolenic Acid from Borage Oil) comes from the oil of borage seeds — essential for smooth and healthy skin as well as female hormonal balance.
Palmitoleic acid, derived from virgin organic macadamia nut oil, has been shown to lower inflammation, boost good cholesterol and promote heart health.
Oleic acid (from virgin organic macadamia nut oil and borage oil) is a healthy monounsaturated fatty acid that may help boost memory, reduce blood pressure and lower the risk of heart disease.
See Supplement Label
Words of Wisdom to Inform Your Wellness Journey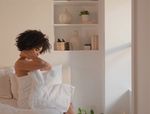 Your health now has
one (web) address
Your complete ecosystem for wellness is now available online. Start your journey with us without sacrificing your social distancing, and access our best-in-class doctors, healers and practitioners from the comfort and safety of your home for only $149/month (your first month is free!).