Yoga Teachers
Image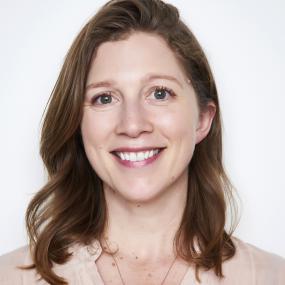 Joyce Englander Levy
Joyce Englander Levy has mentored and instructed thousands of students during her 20-year career as a yoga and meditation teacher. As co-owner of the renowned Yoga Shanti studio from 2013 to 2018, Levy built a community that included both beginners and seasoned instructors. Having graduated magna cum laude from Miami University with degrees in psychology, linguistics and poetry, she has come to view yoga as "the language of the body, mind and spirit" and strives to teach her students to become more literate in those realms. In addition to being a seasoned embodiment expert, she is a mother and writer working on a book of poetry.
Image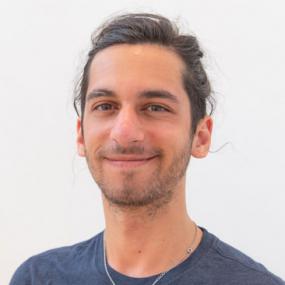 William Defebaugh
Trained at Laughing Lotus Yoga Center in New York City, William's Vinyasa and restorative classes are designed to be in sync with the astrological and Ayurvedic seasons. They incorporate mythology, mantras, pranayama, chakra balancing and Reiki—all intended to facilitate deeper harmony between his students and the world around them. As for his own astrological leanings, William is a Taurus sun with a Scorpio rising sign, so according to him, you can expect grounding practices rooted in the wisdom of mystic traditions. 
Image
Lindsay Tyson
After completing her degree in Art History at The University of Notre Dame, Lindsay moved to New York City to pursue a career in public relations. It was here that she began her deep dive into yoga—and experienced a profound connection with herself and with others that has kept her coming back to her mat ever since. She did her first teacher training at Pure Yoga in 2009 and has done subsequent trainings at Jivamukti Yoga School and advanced work with Rodney Yee and Colleen Saidman Yee at Yoga Shanti. As a teacher, Lindsay seeks to help students cultivate a feeling of freedom and an awareness of their own strength and ability. Her classes incorporate creative Vinyasa sequencing with meditation, yogic philosophy and good music.
Image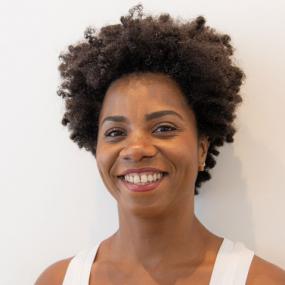 Crystal McCreary
Crystal studied African and African-American studies at Stanford University and acting as part of The American Conservatory Theater's MFA program before arriving in New York in 2004. She has practiced yoga and mindfulness for 20 years and is a consultant for research studies on yoga and mindfulness conducted by CUNY-Hunter's public health department. She also serves on the Yoga Alliance Committee for Diversity, Accessibility and Inclusion, whose aim is to support yoga education to the full spectrum of diverse practitioners. In addition, she participates in teacher trainings for Mindful Schools, Little Flower Yoga, Bent on Learning and Lineage Project and serves as a full-time faculty member in the Health and Wellness Department at The Dalton School in New York City. Crystal has been featured in Yoga Bodies Book, Mantra Yoga + Health magazine, Elephant Journal, academic journals such as Race & Yoga (UC Berkeley), and on the digital site Shondaland and numerous podcasts. Crystal's programs emphasize the importance of self-care as the gateway to social justice and community healing in the world.
Karla Misjan
Karla's instruction draws upon her years as a ballet dancer, infusing flowing movement with the more technical approach from the Iyengar yoga method. With a heavy focus on alignment and awareness, her precise yet playful vibe guides students through tenderly crafted sequences that are coupled with an approachable take on spiritual philosophy. Karla has completed over 800 hours of teacher training through YogaWorks and a 100- hour advanced training at Yoga Shanti—and continues to study with Rodney Yee and Colleen Saidman Yee. She is the co-founder of SYNCSTUDIO in Williamsburg.
Image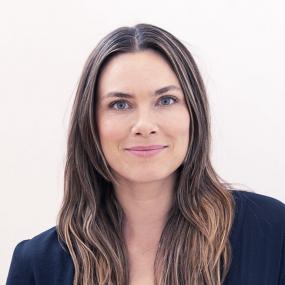 Katrine van Wyk
Katrine (pronounced Katrina) is a certified holistic health coach who received her training from the Institute for Integrative Nutrition and has practiced under THE WELL's Chief Medical Officer Dr. Frank Lipman. She also completed yoga training from YogaWorks in New York City. Katrine considers yoga a practice of constant learning, evolving and tuning in and teaches an alignment-focused Vinyasa flow with an emphasis on building strength and releasing tension—the perfect antidote to the busy lives New Yorkers lead. She has authored three books: Super Powders, Best Green Drinks Ever and Best Green Eats Ever and been featured in Vogue, MindBodyGreen, Chalkboard, Refinery 29, Well + Good, Forbes and PureWow. Katrine will be doing double duty as both a health coach and a yoga teacher at THE WELL.
Image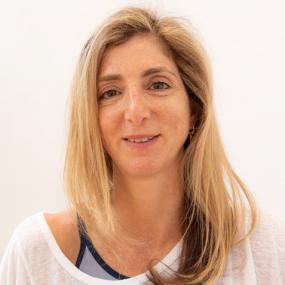 Rima Rabbath
In her classes, Rima effortlessly—yet deliberately—blends ancient wisdom, alignment cues, humor and carefully curated music. Her unique interest in her students' progress and transformation has earned her a loyal following. As an advanced certified Jivamukti Teacher, she has been entrusted with furthering the method's reach by facilitating the Jivamukti teacher trainings, leading immersions and retreats globally and mentoring apprentices at the NYC-based school. Rima is a long-time Lululemon ambassador, and she is also the co-founder of Yoga Souk Beirut, which opened its doors in her native Lebanon in the fall of  2016. 
Lisa Weinert
Lisa earned her 500-hour certification through YogaWorks in New York City with additional certifications in restorative, therapeutic and trauma informed yoga. She strives to create a calm and inspiring environment in her classes, where students are free to relax, release and renew. Believing that yoga and writing go hand in hand—each unlocking the stories we carry—Lisa created the Narrative Healing Program in 2016 and offers retreats, workshops and classes, designed to help writers reconnect to their bodies and feel empowered to launch their work into the world. 
Image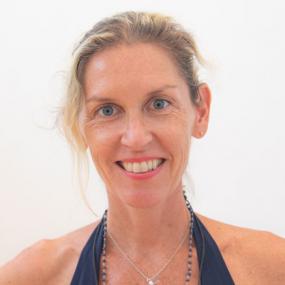 Karri Jinkins
Karri has over 20 years of experience teaching yoga, meditation, Ayurveda and nutritional counseling to people looking to improve their health, as well as to those suffering with conditions such as anxiety, obesity, exhaustion, hormonal imbalances, auto-immune diseases and depression. She specializes in women's health and immune-functioning through all phases of the reproductive, perimenopausal and post-menopausal periods. Karri is a contributing author for the book Yoga Sadhana for Mothers and has written for various digital sites including The Huffington Post and Archetypes. She earned a Bachelor of Arts degree from the University of Wisconsin, Madison.