THE WELL Q&A: Juan Gamboa
 THE WELL yoga teacher on how he maintains balance.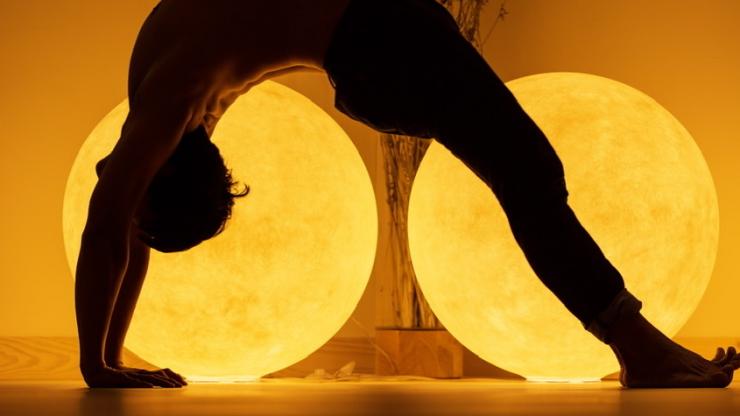 Tell us about your background. What brought you to wellness?
I started my personal yoga practice in the nineties because I suffered from anxiety and probably a stress disorder that I was "too busy" to identify. When I lost my job as financial research manager right before the Great Recession a decade ago, I decided to become a full-time yoga teacher.

Yoga reminded me to rest and reflect — to get off the hamster wheel and start living life. As a teacher, I want to spread the learnings, philosophy and joy of the practice.
One lesson you'll take away from the COVID-19 pandemic?
My community has been the biggest part of my immunity. I have (digitally) gathered the best of my people around me every day — my teachers, mentors, family and students. I am alive and awakened because of them all.
What does wellness mean to you?
The balance of work, play and connection to self.
Name three non-negotiables in your life.
The book you own that is the most dog-eared?
Favorite quote?
"Be kind. It shakes the world." — Cleo Wade
Snack you pack when you're on the go?
Instagram accounts that get the most likes?
Morning and/or bedtime rituals?
Morning coffee. No "in-boxing" an hour before sleep.
Wellness travel essentials?
Moisturizers. Sunscreen. Hand sani.
The key to a good night's sleep?
Live with deep compassion. Work the heart, the mind and every muscle throughout the day. It sets the entire body up for a night of rebuilding.
Food philosophy?
I eat hearty meals (like stews, rice, soups) that remind me of my childhood in Manila. Back home in the Philippines, we usually eat with our hands (pre-COVID), and sometimes we use banana leaves as plates. We are such people of the Earth. To me, this is true comfort personified.
Simple smoothie recipe?
Almond milk and blueberries in a Magic Bullet.
Go-to wellness gift?
A service or self-care product from THE WELL.
Words to live by?
"Be curious. Not judgmental." — Walt Whitman
Preferred mode of movement?
Yoga, dance and walking around the city
When you feel a cold coming on you...
Sleep, vitamin C and lots of zinc