THE WELL Q&A: Dylann Craig, PT, DPT
The Director of Physical Therapy at THE WELL on living a healthy and active life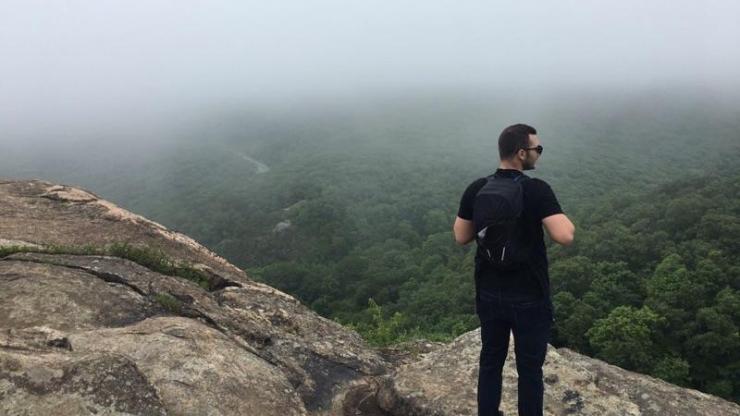 Tell us about your background. What brought you to wellness?
I am a Doctor of Physical Therapy who specializes in manual and hands-on techniques. My background is in sports medicine and orthopedic rehabilitation. It is my passion to facilitate wellness and I believe that physical therapy should be a pillar in everyone's wellness routine.
What does wellness mean to you?
People achieve wellness when they're able to balance what they want with what they need — physically, mentally and emotionally.
Name three non-negotiables in your life.
Physical activity, puppies and friends and family.
The book you own that is the most dog-eared?
Ben Hogan's Five Lessons: The Modern Fundamentals of Golf
Favorite quote?
"I'm a great believer in luck, and I find the harder I work the more I have of it." — Thomas Jefferson
Snack you pack when you're on the go?
Wellness travel essentials?
The key to a good night's sleep?
Exercise for at least 30 to 45 minutes during the day.
Instant mood lifter?
Music (with a shot of tequila)
Food philosophy?
Eat what fits your macros and what you enjoy — just not too late or right before bed!
Most used condiments?
Hot sauce and sriracha go well on everything!
How do you take coffee or tea?
Nothing better than an iced latte, even in the winter!
Hydration strategy?
Keep a reusable bottle with you and fill it up whenever it's available.
Simple smoothie recipe?
Ice, a cup of milk (whatever kind you prefer — oat milk is my favorite), half a banana, four almonds, a scoop of protein powder and a bit of honey. Super easy to make to start your day.
In your salad?
Kale, spinach and lean protein, but dried cranberries and croutons are my kryptonite
Go-to wellness gift?
A high-density foam roller!
Words to live by?
Health is a state of the body. Wellness is a state of being. Do what you love to achieve both.
Preferred mode of movement?
Weight training, golfing and basketball
What's sacred to you?
Time spent in the gym and time spent improving the lives of my clients
Dylann provides complimentary Movement & Mobility Assessment to THE WELL Members, where he assesses range of motion and provides guidance on how to treat existing limitations, prevent future injury and optimize movement performance. Day Trippers are able book appointments with Dylann as well. Learn more here.