THE WELL Q&A: Chika Okoli, MD
How a functional medicine doctor approaches her own holistic health care.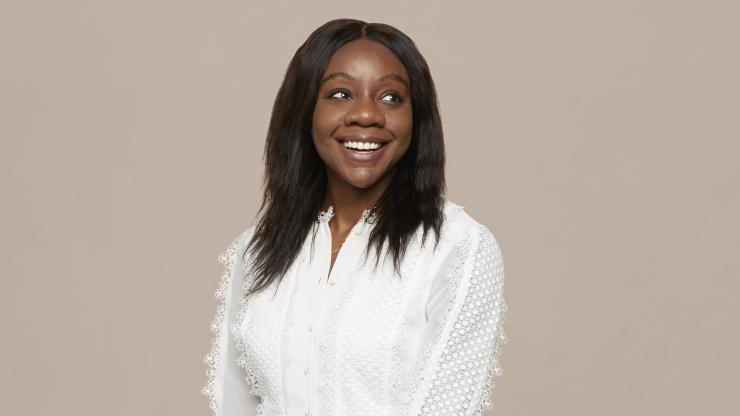 Dr. Chika Okoli, the newest member of THE WELL medical team, is as passionate as she is impressive. After earning her B.S. in Sports Medicine from Samford University in Alabama, she went to medical school at Morehouse School of Medicine in Atlanta, where she graduated Cum Laude. She completed her internship and residency at The Yale University School of Medicine and then worked as an attending physician at Memorial Sloan Kettering Cancer Center in New York City.
But traditional medical experience — even at the most respected institutions — wasn't quite enough, so Dr. Okoli went on to get training in functional medicine through The Institute for Functional Medicine (IFM). In her quest to continue broadening her view of wellness, she has recently been focusing on spiritual health, believing that it is core to experiencing the abundant life we were created to live.
What brought you to wellness?
I've always been interested in health and wellness — my father is a surgeon and my mom was a pharmacist. As a first generation Nigerian-American, I grew up with a more holistic view of health, including home remedies, herbs and using food as medicine. No matter how many green juices you drink and races you run, if you aren't intentionally looking after the health of your soul and spirit, it will eventually catch up with you.
One lesson you'll take away from the COVID-19 pandemic?
The importance of slowing down.
Name three non-negotiables in your life
Quiet time with God, family time, travel. 
The book you own that is the most dog-eared?
Snack you pack when you're on the go?
Best beauty/grooming secret?
Morning and/or bedtime rituals?
Prayer/reading the Bible/meditative journaling first thing in the morning; face masks at night.
Wellness travel essentials?
Lots of water, a sleeping mask, compression socks, clean snacks, a great playlist and supplements.
The key to a good night's sleep?
Breathwork, the scent of lavender and a bedtime ritual that allows you to clear and quiet your mind.
Food philosophy?
Eat food as close to how it appears in nature.
How do you take your coffee or tea?
Black coffee or an Americano — and an oat milk flat white as a treat.
Simple smoothie recipe?
Blueberries, coconut milk, Vital Proteins collagen peptides, adaptogens (depending on the mood), cinnamon.
Words to live by?
"But seek first his kingdom and his righteousness, and all these things will be given to you as well." — Matthew 6:33
Preferred mode of movement?
When you feel a cold coming on you…
Sleep more, focus on addressing stress and take zinc, NAC and vitamin D.
Last time you laughed — and at what?
At dinner with my family last night — we were rating every item of food we ate on a grade scale from F to A+ and got insanely descriptive with it.