THE WELL Q&A: Frank Lipman, M.D.
The father of functional medicine and THE WELL's Chief Medical Officer shares his personal wellness wisdom.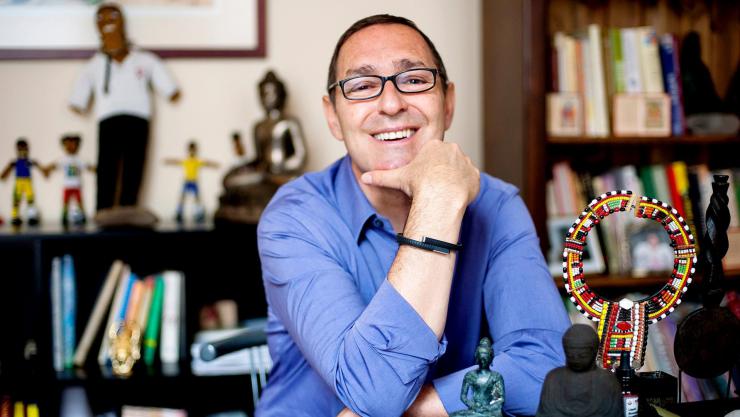 What does wellness mean to you?
For me, it's not just the latest trend; it's been a lifestyle for quite a while now. It's changed as I have gotten older. Now that I am in my 60s, it is about being healthy enough to do all the things I want to do, so it requires paying more attention to what and when I eat, meditating, how I move, how much restorative sleep I get, and how much quality time I spend with loved ones and in nature. But probably most importantly, it is about having ubuntu — being kind, having gratitude and not losing my curiosity and passion for life.
What is Ubuntu?
Ubuntu is a word from an indigenous South African language called Xhosa that basically means: what makes us human is the humanity we show each other. 
Favorite quote?
"People are fed by the food industry which pays no attention to health, and are treated by the health industry which pays no attention to food." — Wendell Berry
Book you own that is the most dog-eared?
Early bird or night owl?
Early bird — and I mean early bird. I usually get up at 5am.
Key to a good night's sleep?
Letting go of whatever happened during the day
When you really need to chill out, you_____?
Instant mood lifter?
Playing with Waffles, my daughter's sheepadoodle.
Food philosophy?
There is no one right diet for everyone, so you need to find what works for you. Having said that, eat as close to nature as possible. The less refined, altered, manipulated and injected the better.
Morning and bedtime rituals?
Early morning meditation when I wake up. At night, I turn off my cellphone at 8:30 pm.
How do you take coffee or tea?
Coffee with almond milk and MCT oil
Words to live by?
Be kind to everyone — including yourself.
How do you reboot?
I take a long bike ride outside, followed by an infrared sauna, followed by a cold plunge.