THE WELL Q&A: Amanda Carney
Healthy-living advice from THE WELL's Director of Integration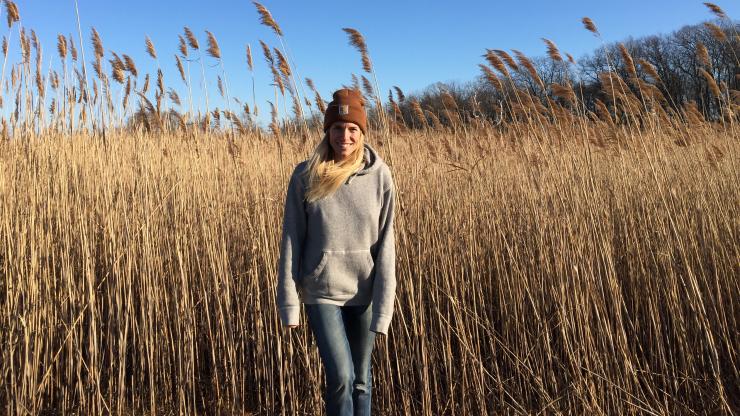 What does wellness mean to you?
Listening to your body and taking care of your whole self as best you can.
The book you own that is the most dog-eared?
On-the-go snack?
Sliced apple and a packet of nut butter.
Three non-negotiables in your life?
Filtered water, biodynamic red wine and magnesium threonate.
Food philosophy?
Eat (well-sourced) food. Not too much. Mostly (seasonal) plants. Inspired by Michael Pollan.
How do you take your coffee?
Organic coffee, raw cashew butter and vanilla collagen creamer in a blender. I am obsessed.
Most used condiment?
Kelp or dulse flakes! They are great source of iodine and add a hint of salty flavor.
Wellness travel essentials?

Instagram account that gets the most likes?
Key to a good night's sleep?
Good pillows and a sound machine.
When you really need to chill out, you...
Instant mood lifter?
Listening to Dreams by Fleetwood Mac. And wildflowers.
In your salad?
Kimchee, fresh herbs or cheese from the farmers market
Simple smoothie recipe?
My current favorite: cucumber, frozen blueberries, moringa powder, almond butter, goji berries, vanilla collagen powder and water.
Hydration strategy?
Bone broth for breakfast.
Words to live by?
There is much to be learned from the natural world. Slow down, look around and take note.
When you feel a cold coming on, you...
Load up on mushrooms, immune-boosting herbs (astragalus and propolis), vitamins (NAC and vitamin D3), make blended soups with lots of garlic and sleep.
Weirdest wellness trend you've tried?
Let's just say that there are a few different ways to use garlic...
What's sacred to you?
Sharing home-cooked meals with loved ones.