This Just In: Happy News Worth Sharing
It's easy to get swept up in the torrent of scary headlines. Here, seven uplifting stories of hope, optimism and adorable distraction.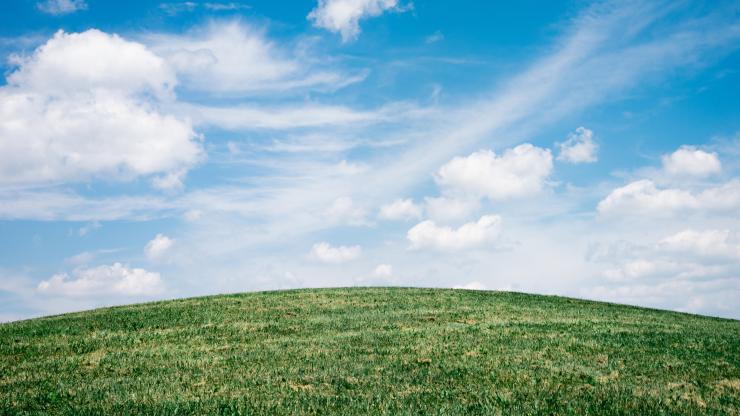 The Sky is Clearing — Literally
Coronavirus survivors can breathe a little easier thanks to cleaner air in cities around the world. As travel grinds to a halt, so does the air pollution it produces. The smog has lifted in Los Angeles, while residents of a small city in northern India caught their first glimpse of the Himalaya mountains in 30 years. "In terms of a shift or a change that really happened overnight, this has been unprecedentedly dramatic," climate expert Lauri Myllyvirta told TIME. Scientists warn that it won't last, but it's a promising glimpse at a greener world.
Similar results have been reported from India, which recently put its 1.3 billion citizens on lockdown. The country has 21 of the world's 30 most polluted cities, and according to CNN, the main cities are recording much lower levels of harmful microscopic particulate matter known as PM 2.5, and of nitrogen dioxide, which is released by vehicles and power plants.
Farmers Are Gaining Fans
In a world without full-service restaurants, more and more people are turning to community-supported agriculture (CSAs) and home deliveries of locally sourced produce, fish and meat. Farmers across the country are selling out, feeding hungry buyers who have a new appreciation for the fruits (and vegetables!) of their labor. "It more than made up for the loss in sales from our regular [restaurant] customers," one small-scale farmer told Eater. "We'll see what the new normal is, but I think that we're doing okay. That's no small thing for a farmer in America today."
This Man Lived to Celebrate His 104th Birthday
World War II veteran William "Bill" Lapschies didn't have the best odds when he contracted COVID-19 in early March. But after spending several weeks isolated under quarantine, the Oregon resident recovered just in time to enjoy his 104th birthday — from a distance, of course. His friends and family stood six feet away, holding signs and balloons to celebrate another year, and a miraculous recovery.
Another WW II vet — a 97-year-old nicknamed "Dancing Chuck" — is getting his groove on in quarantine and it's a delightful sight.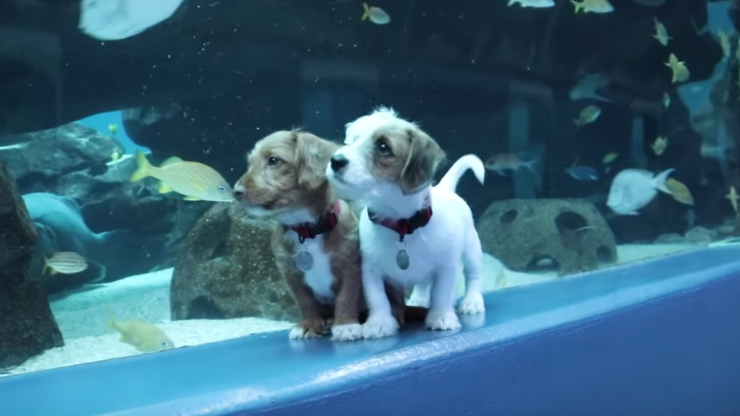 Animals Are Enjoying New Freedoms
Most humans may locked down right now, but that hasn't stopped animals from exploring. These too-cute Jack Russell Terrier puppies took a trip around the Georgia Aquarium, while penguins at Chicago's Shedd Aquarium paid visits to their fellow residents late last month. In Wales, a herd of goats has even overtaken a small town, roaming the streets while residents watched from their windows.
In California, wildlife is reclaiming Yosemite National Park. Reportedly, the bear population has quadrupled and bobcats and other animals that normally hang back in the shadows are roaming freely in the valley amid the unobstructed sounds of nature.
And at a Hong Kong zoo, two giant pandas have engaged in a friskier variety of fun: After 10 years of unsuccessfully trying to get these pandas (part of a vulnerable species) to mate, zoo officials revealed in a press release that Ying Ying and Le Le finally did the deed when the coronavirus shut down the zoo. Turns out, they just needed a little privacy!
Stuffed Animals Are Providing More Comfort Than Ever
Inspired by a 1980s children's book, kids around the world are "hunting" teddy bears. Families are placing their own stuffed animals in a front window, then driving or walking around town to spot other houses' plush pets. The hunt helps entertain restless kids, and serves as a visual reminder of what's good in the world.
Also, in case you missed it: John Legend and Chrissy Teigen hosted a wedding for their daughter Luna's two favorite stuffed animals on IGTV. And yes, John sang.
Teachers Are Earning Extra Credit
Can you imagine learning geometry over Zoom? That's the reality for students across the nation. So when a sixth-grader in Madison, South Dakota couldn't grasp a concept she'd learned over video, one math teacher took his show on the road: Using a dry-erase board, he demonstrated the math problem from the stoop while his student stood inside, watching from behind the door. "I'm not one on an island," the educator told Good Morning America. "There are thousands and thousands of teachers going the extra mile for their [students]."
Foster Pets Are Finding Homes
In times of crisis, humans turn to canine (and feline) companions. New York City animal shelters are reporting record low levels of dogs and cats needing temporary homes, and record high numbers of foster applications. It's a win for all involved: Pets land a safe home, and their foster families get a dose of the numerous mental health benefits that come with caring for a furry loved one.