THE WELL Q&A: Jessica Sowards
Our Chinese Medicine and Acupuncture Lead on how motherhood helped her discover the power of Eastern healing wisdom.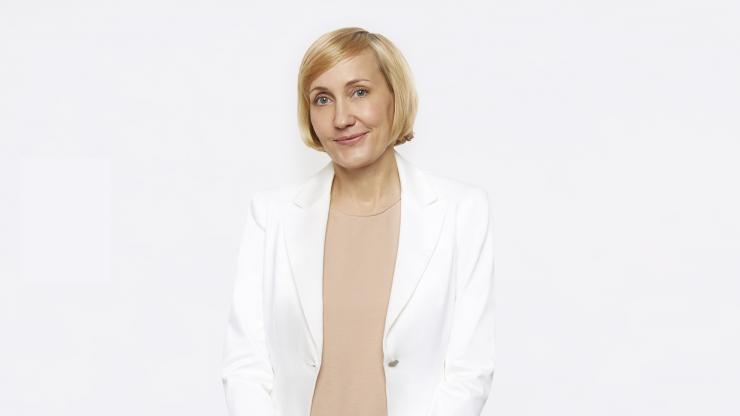 Jessica Sowards was born and raised on the west coast, but has been a licensed acupuncturist and Chinese medicine practitioner in New York City for nearly 20 years. A mom herself, she's also worked as a labor and postpartum doula and describes herself in dichotomous terms—as a scholarly nerd and adventure-seeker.
What brought you to wellness?
Pregnancy, giving birth and nourishing a new baby brought me to wellness. The trials and rewards of becoming a mother and working as a doula opened up the opportunity to discover the profound power of Eastern medicine.
What does wellness mean to you?
Vibrancy, at all ages. Wellness is the sweet combination of being both centered and free at the same time—free from pain or physical concerns in the body, paired with an ease of spirit and emotional harmony. When there is alignment with the  body and the mind, a natural vibrancy arises which allows the discovery and expression of one's individual true potential in life.
What's one lesson you'll take away from the COVID-19 pandemic?
Actually, two things: Individual actions ripple out into the community in ways that we cannot always see or comprehend. And, there is no substitute for rest.
Name three non-negotiables in your life.
Good shoes. Good book. Good company.
The book you own that is the most dog-eared?
Favorite quote?
"When you get these jobs that you have been so brilliantly trained for, just remember that your real job is that if you are free, you need to free somebody else. If you have some power, then your job is to empower somebody else." — Toni Morrison.
Snack you pack when you're on the go?
Handful of nuts, a hard boiled egg, rice crackers.
Instagram accounts that get the most likes from you?
I've never had an Instagram account! Social media is too enticing a distraction for me so I don't allow myself the luxury. Clarity and focus are very important to me.
Best beauty/grooming secret?
Gua Sha face work every night before bed after cleansing for 5 minutes—with upward strokes only!
Bedtime ritual?
Shower, moisturize, hydrate. Burn a little Palo Santo. Practice gratitude.
Wellness travel essentials?
Wax earplugs (foam ones just don't cut it!), a silk eye cover and my favorite pajamas It's all about maintaining good sleep!
Key to a good night's sleep?
When you really need to chill out you...
Stretch, hydrate, seek alone time, sleep, meditate, get quiet and still.
Instant mood lifter?
Loud, raucous music! New Orleans brass bands come to mind.
Food philosophy?
Eat seasonal and fresh. Choose warm and cooked over raw and cold. Don't overeat — I avoid snacking, unless I am missing a meal. Little to no sugar and lots of fermented foods.
Most used condiments?
Spicy French mustard, tzatziki (Greek yogurt with dill and cucumber). Do pickles count as a condiment?
How do you take your coffee or tea?
I'm from San Francisco, where café/coffee culture is king! I allow myself one coffee every morning with oat or rice milk, no sugar.
Hydration strategy?
Two tall glasses of room-temp water every morning upon waking. I leave a carafe next to the bed. More water after lunch, and again with tea in the afternoon around 4pm. One glass before bed hydrates, but won't disturb my sleep.
Simple soup recipe?
Spring Greens Soup: 2 onions, 6 leeks, 1 bunch of celery (all organic). Wash, chop, sauté until soft, then add to blender with water, return to pot to simmer. Salt to taste. It's cleansing, nourishing, clean and so yummy!
How do you reboot?
Time in nature, whether that's swim in the ocean or a walk in the mountains. Also, massages and people-watching in NYC.
Preferred mode of movement?
When you feel a cold coming on you...
Immediate acupuncture or massage, a hot, hot shower or bath, hydration and sleep. Interrupting an attacking pathogen is all about the timing — respond quickly!
Weirdest wellness trend you've ever tried?
Ketogenic Diet. Both very powerful and very difficult to do correctly.
What's sacred to you?
The health and safety of my child and my family. Meaningful work. Life adventures!
Last time you laughed — and at what?
About five  minutes ago — my dog, Lucky, barking, growling and "running" in her sleep. Animals are hilarious!