THE WELL Q&A: Aimee Raupp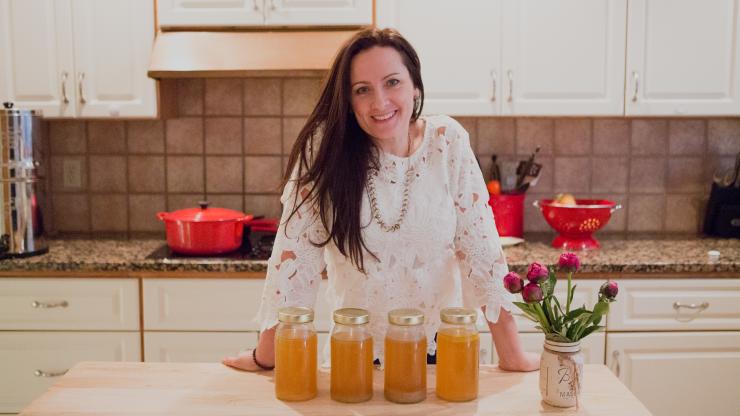 What does wellness mean to you?
Reconnecting to the presence of your optimal health so you can live your best life.
Name three non-negotiables in your life.
Coffee. Meditation. Sleep.
The book you own that is the most dog-eared?
Snack you pack when you're on the go?
A hard-boiled egg, a Lara Bar and plantain chips.
Instagram accounts that get the most likes?
Best beauty secret?
Gua sha, which is a healing massage technique in Chinese Medicine that uses a smooth, flat stone tool to boost the circulatory and lymphatic systems and to ease muscle tension. I do it using my own Aimee Raupp Beauty Rejuvenating Facial Oil.
Wellness travel essentials?
Tea tree oil, Chinese herbs and spirulina.
The key to a good night's sleep?
When you really need to chill out, you...
Instant mood lifter?
I list five things I appreciate. 
Food philosophy?
Eat foods as close to their natural state as possible. If it sits on your counter and doesn't go bad, don't eat it. 

How do you take coffee or tea?
With coconut milk and a scoop of collagen peptides. 
Hydration strategy?
Water is my primary beverage. I honor my thirst and drink it at room temperature. 
Simple smoothie recipe?
Spinach, collagen, coconut milk, avocado, cinnamon, and nut butter.
Go-to wellness gift?
A book by Gabby Bernstein or Deepak Chopra.
Words to live by?
The love you take is equal to the love you make.
Preferred mode of movement?
Yoga or running — depends on the day! 
When you feel a cold coming on you...
Use a neti pot, drink garlic tea, take Chinese herbs and get acupuncture.
Weirdest wellness trend you've tried?
That's hard to answer. I've tried them all. Colonics go against my Chinese medicine philosophy, but I did try it once.
What's sacred to you?
Quiet reflective time and family life. 
Last time you laughed?
About two minutes ago when my husband said the weirdest wellness trend he's tried was eating bugs.