The doctor is in — for more than five minutes.
When you see a doctor in the U.S., it typically goes like this: Book an appointment, show up, wait eternally in the office, speak with your physician about your concerns for about ten minutes (if you're lucky). Then, without much — or any — discussion about your lifestyle, sleep quality or overall well-being, be ushered out the door with a prescription for whatever ails you.
The problem: This drive-by approach to healthcare isn't cutting it. Today, 133 million Americans (more than 40 percent of the population) deal with a chronic health condition, such as diabetes, heart disease, gastrointestinal problems, chronic fatigue, autoimmune diseases, or stress-related disorders. With that number expected to rise to an estimated 157 million by 2020, it's clear that something is missing from conventional medicine's one-size-fits-all model.
"It's clear that something is missing from conventional medicine's one-size-fits-all model."
Conventional physicians usually don't factor in a patient's health background, exercise habits, stress level or nutrition — which are all pieces of the wellness puzzle — either because they haven't adopted the mentality that a holistic approach is best or they just don't have time. Frank Lipman, M.D., a pioneer of functional medicine and Chief Medical Officer at THE WELL, goes as far as to say: "This here's-a-prescription-see-ya approach may even make patients sicker."
To be fair, the standard system may helpful for treating medical and surgical emergencies, such as infections or injuries. However, this acute-care M.O. falls short in preventing and treating chronic illnesses.
Functional Medicine 101
Simply put, functional medicine is a "health-focused, patient-centric partnership, in which doctor and patient work together to reveal the root causes of illness and disease," says Dr. Lipman, explaining that it integrates modern science and ancient medical traditions. "We tap into all the tools of healing — drawing from Western, Eastern, alternative, preventative and integrative medicine to help our patients heal."
At its core, functional medicine treats the patient, not the disease. Given that, in addition to examining the person, practitioners take a deep dive into their health and family history, environment, lifestyle and other underlying factors that may influence their well-being. "We then develop a plan to help restore the patient to good health and get him or her on a life-long path of wellness, usually drug free," says Dr. Lipman.
One drawback: Most functional medicine visits aren't covered by insurance. The reason? Health insurance companies typically require a diagnosis and a prescription, while functional medicine practitioners charge by time — not by diagnosis. This means that out-of-pocket costs for an initial consultation can be higher, and tests may or may not be covered by insurance. However, since functional medicine helps to prevent illness, in the long run it can actually be more cost effective overall.
The Backstory
In 1991, Jeffrey Bland, Ph.D., a biochemist and nutritional researcher, founded the Institute of Functional Medicine (IFM). Realizing that most common health issues are caused by a combination of genes, lifestyle and environmental exposures, Dr. Bland and his wife, Susan, wanted to create a patient-focused healthcare model to combat the rising rates of chronic disease.
Over the past three decades, interest in the functional medicine field has steadily grown. But in the past few years, its popularity has exploded, due in part to the work of vocal, high-profile doctors such as Frank Lipman, Mark Hyman and Robin Berzin. Proof: The IFM referral network, where you can search for a functional practitioner, now receives more than one million annual searches, compared to just 50,000 two years ago.
In case you were wondering — doctors, nurses and other healthcare practitioners who practice functional medicine are required to have a healthcare degree (such as M.D., R.N., R.D. or other accreditations). They also go through a certification program, such as the IFM's, which consists of seven courses, a case study and a written exam.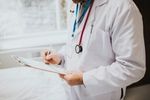 What to Expect
Your visit with a functional medicine practitioner may be a sharp contrast to a typical visit to the doctor. First, expect to have some intensive tests done, such as blood, stool and saliva tests, says James Maskell, creator of The Functional Forum, an integrative medicine conference, and author of The Evolution of Medicine.
Also, plan to spend some time — up to an hour and a half — talking with your practitioner about your health history and concerns. If you had the lab work done prior to your appointment, you'll go through your test results in detail as well.
A functional medicine 'prescription' is likely to include supplements, as well as adjustments to dietary, exercise and other lifestyle habits.
While drugs may be necessary to address certain health issues (such as hypothyroidism), a functional medicine "prescription" is likely to include supplements, as well as adjustments to dietary, exercise and other lifestyle habits.
For instance, if you're struggling with acid reflux, a conventional doctor may prescribe a pharmaceutical-strength anti-acid and call it a day. But a functional medicine doctor might evaluate your diet and suggest eliminating high-acid and spicy foods and advise incorporating probiotics and other nutrients into your meals to help support your gastrointestinal lining.
In some functional medicine practices, such as at THE WELL, you may be assigned a health coach to serve as your on-going support system, between appointments with your doctor. "A health coach can help you get clear on the lifestyle changes you have to make and keep you accountable," says Maskell. "They can also connect you with other resources or experts who might be helpful in your wellness journey, such as an acupuncturist."
Finally, expect to feel hopeful. "Functional physicians won't tell you there's nothing they can do, or that it's all in your head," assures Maskell. "They'll show you that there is a path forward to better health."