Drink This, Stay Well
Medical herbalist Daniela Turley serves up her personal recipe for cold-fighting fire cider.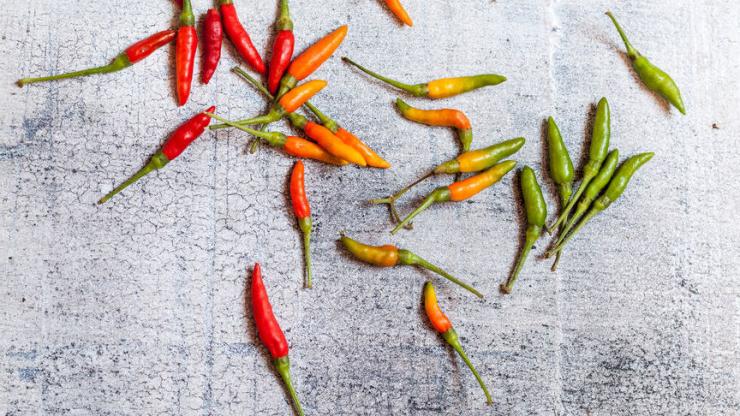 As a wellness enthusiast, I have been known to dabble in a wide range of experimental remedies—with varying results. But invariably, whenever my medicinal herbalist, Daniela Turley, suggests I try something, I leap in with abandon and end up feeling better for it.
Since cold and flu season is sneaking up, I asked her if I could share the ingredients of her homemade fire cider, the spicy homeopathic tonic that helps thwart infections before they take you down. Whip up a batch the next time you're in the kitchen.
Ingredients:
3 chili peppers of any degree of heat
2 hot chili peppers
1/2 cup of grated fresh horseradish
1/2 cup garlic
1/2 cup of fresh ginger
1/2 cup of fresh turmeric 
2 tsp black pepper
1 bunch of thyme
1 red onion, skin removed
1 cinnamon stick
2 lemons, juice and zest 
Apple cider vinegar
Directions:
Chop all fresh ingredients and add to a clean jar with cinnamon stick and lemon juice and zest. Cover with apple cider vinegar and leave in a cool, dark place for 4 weeks. Strain and add raw honey to taste. Store in the refrigerator for up to one year.  Drink two teaspoons of fire cider at the first sign of infection — and take until symptoms subside. Or, take daily as a preventative measure. 
This content is not intended to be a substitute for professional medical advice, diagnosis or treatment. Always seek the advice of a qualified healthcare provider with any questions you may have regarding a medical condition. At THE WELL, our practitioners, including a licensed herbalist and medical doctor, can help you find the best herbal remedies for optimal health. 
Drink two teaspoons of fire cider at the first sign of a cold to ward off infection.