THE WELL Q&A: Vivianne Garcia-Tunon
An expert in spa and wellness shares what self-care means to her. Plus, her go-to beauty tips and tricks!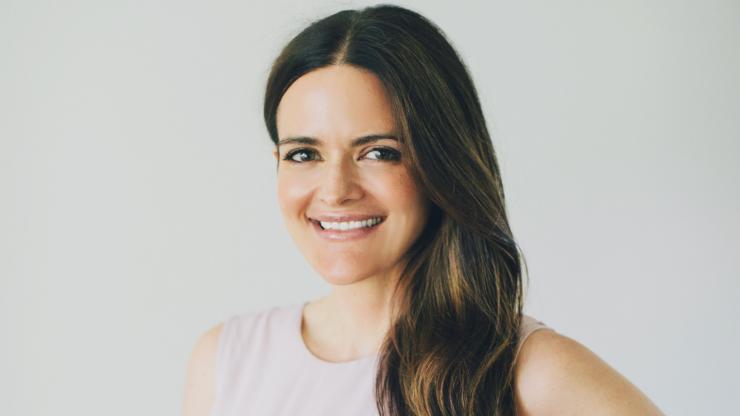 Vivianne Garcia-Tunon is a spa and wellness expert who's career spans over 24 years. She currently leads development for THE WELL, overseeing after all pre-openings including design, concepts and operations. As a skin and beauty expert, she is also responsible for the launch of THE WELL's innovative SkinHealth program. Read on to hear how she integrates beauty and wellness in her own life:
What brought you to wellness?
As a Latin woman, you are taught from an early age to take care of yourself. I grew up watching my mother and grandmother eating well, exercising, getting weekly massages and monthly facials. These early lessons in beauty and health led me to a career in movement, which led to degrees and certifications in nutrition, energy work, esthetics and bodywork. I fell in love with taking care of my body and helping other people do the same. Over the last 20 years, I've built a career that places me at the helm of 43 spa and wellness openings around the globe.
What does wellness mean to you?
Wellness is respecting and taking care of your divine body. It is an all-pervading unity of the physical, mental and spiritual, endowed with a unique energy that vitalizes it.
One lesson you'll take away from the COVID-19 pandemic?
This pandemic should turn into a global wellness revolution. Wellness is a collective endeavor: Fresh food, wellness education, clean air and water should be accessible to all human beings on this planet.
Name three non-negotiables in your life.
Time alone with myself, time with family and time with friends.
The book you own that is the most dog-eared?
Favorite quote?
"I am so thirsty for the marvelous that only the marvelous has power over me. Anything I cannot transform into something marvelous, I let go. Reality doesn't impress me. I only believe in intoxication, in ecstasy, and when ordinary life shackles me, I escape, one way or another. No more walls." — Anaïs Nin
Snack you pack when you're on the go?
Baby carrots, almond butter and green apples
Instagram accounts that get the most likes from you?
Best beauty secret?
I could write a series of books on this topic, but here is my top fifteen in order of importance:
Intimacy

Drink a gallon of water every day

Apply sunblock with iron oxide daily

Radiance salad: Kale, olive oil, black sesame paste, beets, walnuts, lemon

Progressive Weight Training

Intense pulsed light (

IPL) laser treatment with

Dr. Janelle Vega

Biologique Recherche facials at

THE WELL NYC

with Cristina and

THE WELL Mayflower Inn

with Sheila. 

Acupuncture

for rejuvenation once a week

Taking care of my skin's microbiome

Japanese sweet potato for dinner every night

Stretching! All those wrinkles in your face can be traced to tightness in other areas of your body.

​​​​​
Morning and/or bedtime rituals?
My morning ritual includes ten sun salutations, drinking 33 ounces of water, a breakfast of oatmeal with blueberries, almond butter and walnuts, dry brushing and facial lymphatic massage using Biologique Recherche's cryo sticks. I finish by dressing to the nines — a ritual I take very seriously!

At bedtime, I double cleanse my skin with Biologique Recherche's creamy cleanser. I avoid digital screens at least an hour before bed. I like to drink chamomile and lavender tea, have one ounce of dark chocolate and finally, I mist pillow with THE WELL's Relax Everything Mist.
Wellness travel essentials?
I don't like to eat airport or airplane food, so I prepare a small bag with cut vegetables, fruits, almond butter, overnight oats and seeds. So I guess you can say that healthy foods are my travel essentials.
The key to a good night's sleep?
I believe the key to a good night's sleep is tied to the decisions that you make during the day. My advice is to stop drinking caffeine by 11am, find time for movement during the day, manage stress in the morning so it doesn't follow you to the bedroom and lastly, don't watch TV in the bedroom — there are only two things that you should be doing in the bedroom and one of them is sleep!
When you really need to chill out you...
For a quick chill: An acupuncture session, a thirty-minute walk outside or texting with my high school friends. But for something more rejuvenating, I travel back home to Puerto Rico and get on a surfboard. There are no emails or zoom calls when I am in the water. It is just me and "el rubio" (the sun). I also love a four-hour flamenco class with Siudy Garrido.
Instant mood lifter?
Putting on a killer dress for dinner with Tall & Handsome, aka my husband, and cuddle time with my two boys.
Food philosophy?
Summarized by the incredible Michael Pollan: "Eat food, not too much, mostly plants." I eat for pleasure. If it is not nourishing and delicious, I will not eat it.
How do you take your coffee or tea?
Pure black coffee is perfection.
Hydration strategy?
Water is life-enhancing and life-sustaining. If you embody those thoughts, you will never forget to drink water. I keep glass bottles of water throughout my office and the house. It is part of my routine to drink one gallon per day.
Words to live by?
Know your worth and add tax!
How do you reboot?
I reboot by doing THE WELL Cleanse every three months. It forces me to eliminate alcohol, sugar, dairy and gluten for a full fifteen days and it improves the radiance of my skin, lifts my mood and is very kind to my stomach.
Preferred mode of movement?
Dancing Flamenco. There is something so powerful about stomping the ground in heels!
When you feel a cold coming on you…
I rarely get sick — I've had one cold in the past five years, but if I do feel a bit run down, I visit Dr. Frank Lipman, the Chief Medical Officer of THE WELL for a shot of B vitamins.
Weirdest wellness trend you've ever tried?
Otonamaki or "human wrapping" in Japan was pretty intense. They wrap your entire body in tight cloth which is meant to take you back to the feeling of being in the womb.
What's sacred to you?
Depth of character and style!
Last time you laughed — and at what?
That is a tricky question to answer! I infuse laughter in everything that I do at home and work, but the last time I laughed was probably at dinner with a few colleagues in New York. We were discussing long hair, moxy, emotion, first times and ruffling feathers. I tend to love random conversations about multiple topics. I consider them wellness!